Skip to Content

Fearless and Dedicated Defense for the Accused
Zealously and compassionately fighting for the accused because we understand bad things happen to good people.
Personalized and Effective Criminal Defense Strategies
We understand bad things happen to good people. At our firm, we work hard to protect the rights of the accused because they deserve their day in court, represented by a capable and experienced defense attorney. Nicole Jamieson has nearly 18 years (as of 2023) of experience zealously advocating for the accused to include winning not-guilty verdicts, securing dismissals, and obtaining favorable outcomes for her clients. If you are facing criminal charges, act quickly and call us today. We will get to work and form an effective and personalized defense strategy to meet your legal needs.

Meet The Attorney
We Represent Clients Facing an Array of Charges
Our firm distinguishes itself from the competition with our personal attention to each individual client. It is our commitment to ensure clients feel like their case is the only one that matters. Clients throughout Northeast Florida benefit from our commitment to personalized legal services. For instance, Nicole Jamieson provides all clients with her personal cell phone number, so they can reach her at any time. We want those facing criminal charges to feel at ease and know their questions will be answered day or night. In addition, Attorney Jamieson has extensive experience handling a broad array of criminal charges, from misdemeanors to capital murder. We pride ourselves on client communication!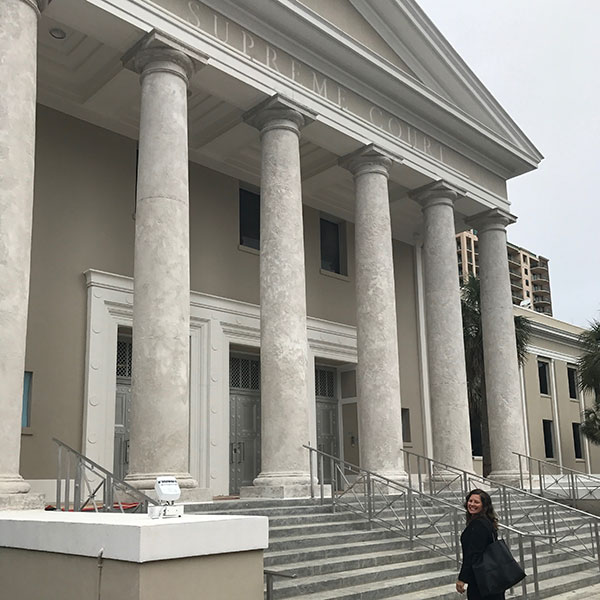 Meet the Attorney
S. Nicole Jamieson has nearly 18 years of experience as a criminal trial attorney (as of 2023). She has litigated over 55 jury trials, including complicated capital and homicide cases. Nicole began her career as an Assistant Public Defender for the 4th Judicial Circuit, where she secured seven consecutive not-guilty verdicts in misdemeanor cases. Once she established her private practice, Nicole expanded her focus to include all aspects of criminal trial work. She believes a high-quality attorney should be dedicated to serving the community they work in, and she works hard to deliver on that promise each day.

Contact S. Nicole Jamieson, Attorney at Law Today
If you're facing criminal charges, don't panic. You have the right to an attorney, but that doesn't mean you should settle for an inexperienced one. Instead, secure your freedom by working with S. Nicole Jamieson, Attorney at Law. We can argue vigilantly on your behalf, ensuring the best possible outcome for your particular case.
960185 Gateway Boulevard, Suite 104 Fernandina Beach, FL 32034